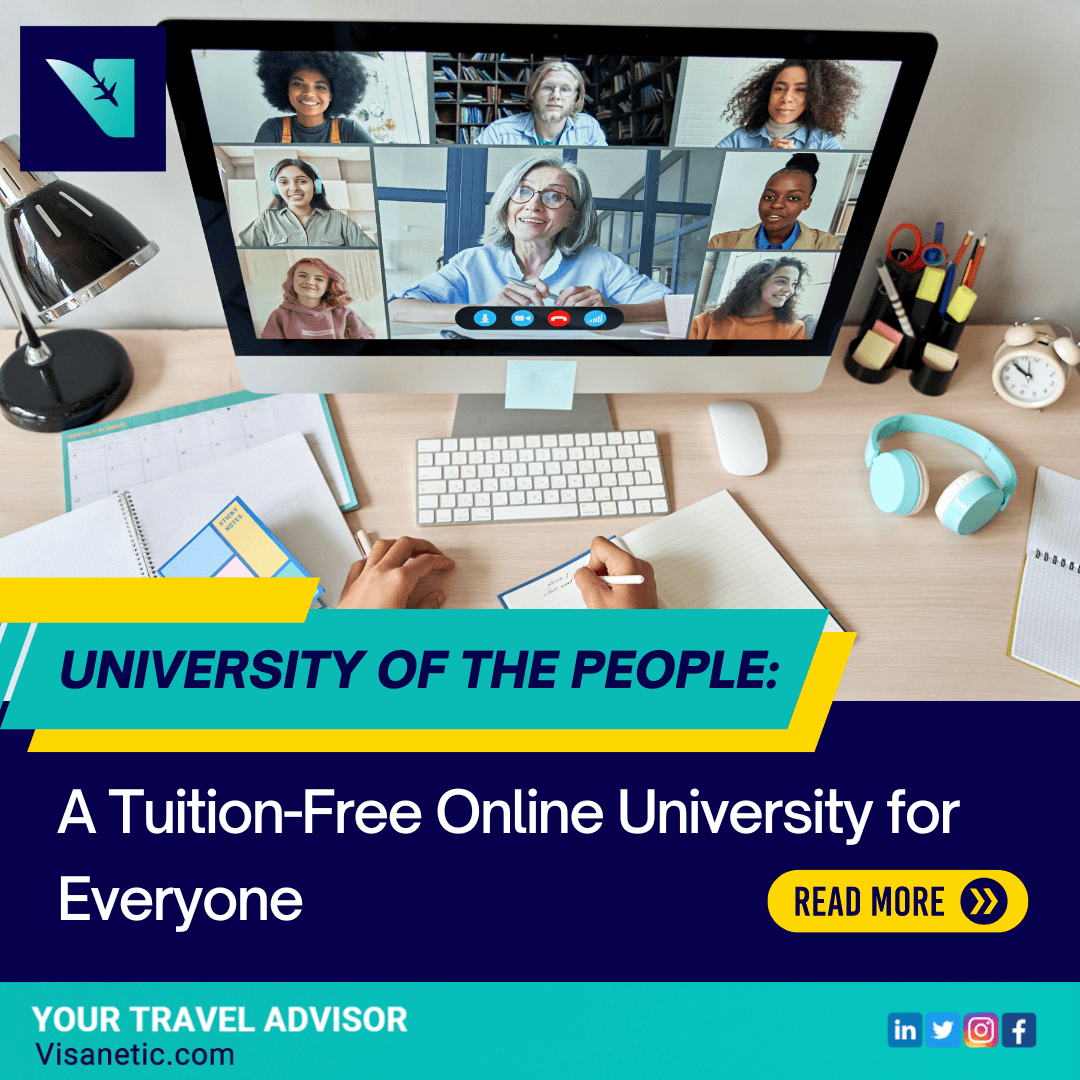 University of the People: A Tuition-Free Online University for Everyone
Have you ever dreamed of getting a quality education anywhere in the world without paying a fortune? If so, you might be interested in the University of the People, a tuition-free online university that offers accredited degree programs in various fields.
The University of the People (UoPeople) was founded in 2009 by Shai Reshef, an Israeli entrepreneur, and educator who wanted to create a global community of learners who could access higher education regardless of their financial, geographic, or personal constraints. UoPeople is based on the principles of openness, peer-to-peer learning, and social innovation.
UoPeople offers bachelor's and master's degrees in business administration, computer science, health science, information technology, and education. It also offers certificate programs and English as a Second Language (ESL) courses. UoPeople has students from over 200 countries and territories and partners with leading academic institutions such as Harvard Business School Online, the University of California, Berkeley, New York University, and more.
UoPeople is accredited by the Distance Education Accrediting Commission (DEAC), a U.S. Department of Education-recognized accrediting agency. UoPeople is a member of the United Nations Academic Impact (UNAI) and is approved by the California Bureau for Private Postsecondary Education (BPPE).
UoPeople is a tuition-free institution, so there are no fees for the campus or for tuition, books, or instruction. However, students are required to pay a one-time application fee of $60 and an assessment fee of $120 per course. These fees help cover the operational costs of the university and ensure its sustainability. UoPeople also offers various scholarships to help students who cannot afford the fees.
UoPeople provides a flexible and convenient learning experience that fits any schedule and lifestyle. Students can study anytime, anywhere, using any device with an internet connection. UoPeople uses an innovative online platform that facilitates interactive and collaborative learning. Students are assigned to small classes of 20–30 peers who work together on weekly assignments, discussions, and projects. An instructor guides each course and provides feedback and support.
UoPeople prepares its graduates for success in the global job market by equipping them with the knowledge, skills, and competencies they need to excel in their chosen fields. UoPeople also offers career development services such as resume writing, interview preparation, networking opportunities, and mentorship programs.
UoPeople is more than just an online university. It is a social movement that aims to democratize education and empower people to achieve their personal and professional goals. UoPeople believes that education is a human right and a force for good in the world.
If you are interested in joining UoPeople, you can apply online at https://www.uopeople.edu/apply/. The admission requirements vary depending on the program you choose, but generally, you need to have a high school diploma or equivalent, proof of English proficiency, and access to a computer and the Internet. UoPeople has five terms per year, and you can start your studies at any term.
UoPeople is a unique opportunity to pursue your dreams without barriers. Whether you want to advance your career, change your field, or simply learn something new, UoPeople can help you achieve it. Join UoPeople today and become part of a diverse and inspiring community of learners.