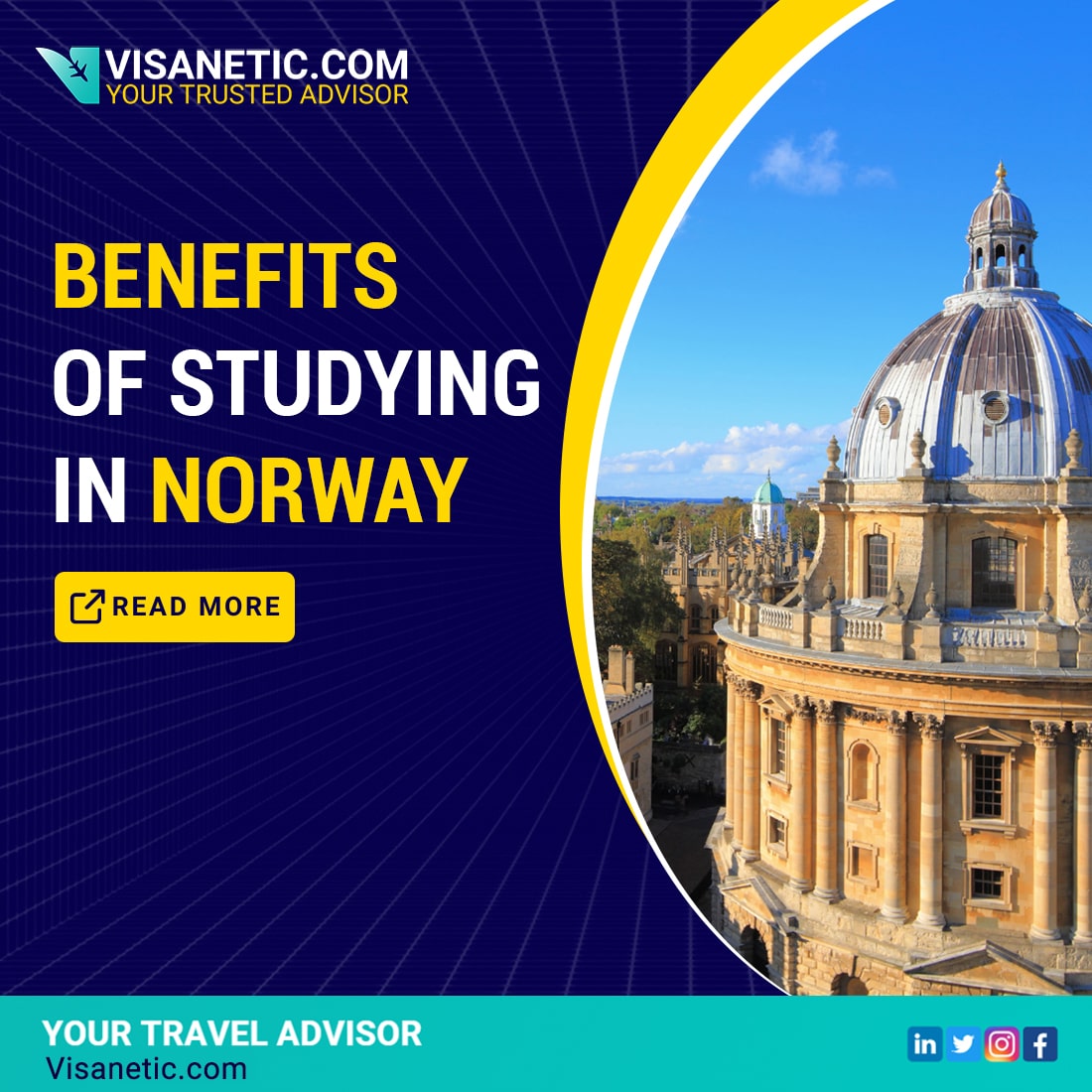 6 Reasons to Consider Studying in Norway
IWhy study in Norway? 6 reasons to consider
Higher education in Norway is highly regarded globally, with several universities offering a wide range of programs in English for international students. However, admission to Norwegian universities is highly competitive, and international students must meet certain academic requirements. Norway's education system is of high quality, ranking third in the world in terms of expenses per student. While education is free for Norwegian citizens, international students must pay tuition fees but have the opportunity to attend public schools at any stage. The advantages of studying in Norway include a high level of training and work ethic, psychological comfort, the opportunity to study for free (for Norwegian citizens), a simple admission process, and a high quality of life. To apply for admission to a Norwegian university, international students must apply through the Norwegian Universities and Colleges Admission Service (NUCAS) and meet the academic requirements for the specific program they wish to study.

As an international student, there are various advantages to attending higher education in Norway, such as:

High-quality education: Norway has a well-respected education system with many universities ranked among the top in the world. Students can expect a rigorous academic program with a focus on practical skills and real-world experience.

No tuition fees: Norwegian public universities do not charge tuition fees for higher education, including for international students. This makes studying in Norway an attractive option for students seeking quality education without incurring high costs.

Multilingual environment: While Norwegian is the official language, many universities offer courses in English, making it a multilingual environment that welcomes international students.

Welcoming culture: Norway is known for its welcoming culture, and international students can expect to feel supported and included in their university community.

Employment opportunities: International students are allowed to work part-time while studying in Norway, and can work full-time during semester breaks. This provides an opportunity for students to gain work experience and cover living expenses.

Beautiful natural environment: Norway is known for its stunning natural beauty, including mountains, fjords, and Northern Lights. Students can explore this natural environment while studying, providing a unique and enriching experience.

"Studying in Norway is not about getting a degree, it's also an opportunity to immense yourself in unique culture, surrounded by some of the most breathtaking natural scenery in the world "
Overall, studying in Norway provides international students with an opportunity to receive a high-quality education in a welcoming and inclusive environment, without the burden of tuition fees. The opportunity for work experience and exploration of Norway's beautiful natural environment further adds to the benefits of studying in Norway.