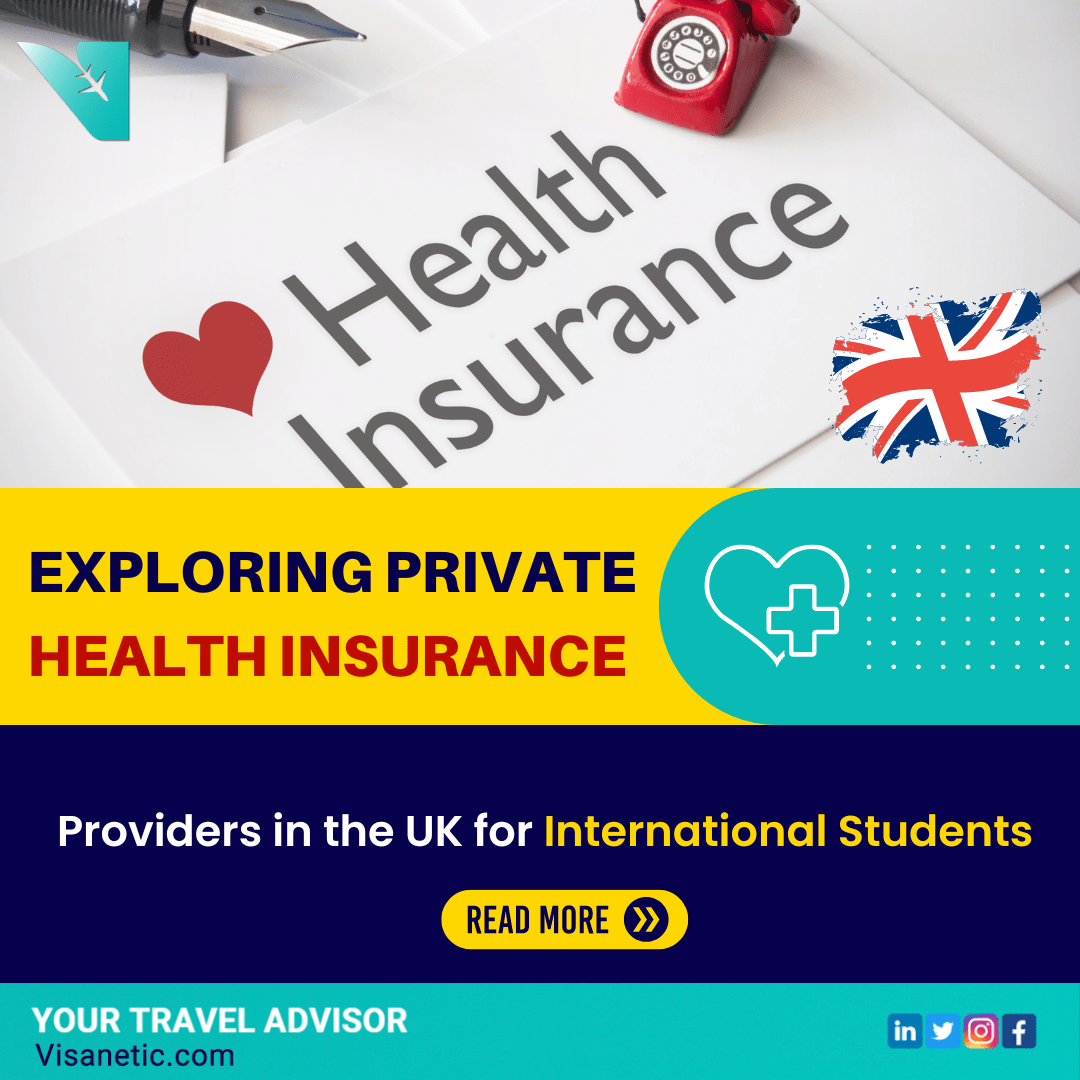 Exploring Private Health Insurance Providers in the UK for International Students
For international students pursuing their education in the United Kingdom, obtaining private health insurance is an important step in ensuring comprehensive healthcare coverage. While the National Health Service (NHS) provides essential healthcare services, having private health insurance offers additional benefits and peace of mind. In this article, we will explore some of the prominent private health insurance providers in the UK that cater specifically to international students.
1. AXA PPP Healthcare
AXA PPP Healthcare is one of the leading private health insurance providers in the UK, offering a range of coverage options tailored to international students. Their plans provide comprehensive medical coverage, including consultations, diagnostic tests, hospital stays, and specialist treatments. AXA PPP Healthcare also offers access to a wide network of private hospitals and clinics across the country, ensuring timely and quality healthcare services. With their 24/7 helpline, you can seek medical advice and assistance whenever needed.
2. Bupa
Bupa is another renowned private health insurance provider with a strong presence in the UK. They offer specific health insurance plans designed for international students studying in the country. Bupa's coverage includes consultations with doctors and specialists, hospital treatments, diagnostic tests, mental health support, and even access to their network of private hospitals. Bupa provides flexibility in choosing the level of coverage and additional options, such as dental and optical treatments. Bupa offers a plan that covers services not covered by the EHIC, such as repatriation, dental care, and optical treatments, for EU students who already have an EHIC and want to supplement their insurance with private health insurance.
3. Aviva
Aviva is a well-established insurance company that offers comprehensive health insurance plans for international students. Their policies cover a wide range of medical expenses, including hospital treatments, surgeries, consultations, diagnostic tests, and prescribed medications. Aviva also provides access to their extensive network of healthcare providers, ensuring that students can receive timely medical attention. Additionally, their plans may include added benefits such as mental health support and access to complementary therapies. Aviva also offers a 10% discount for international students who buy their health insurance online.
4. Vitality
Vitality is a unique private health insurance provider that promotes a healthy and active lifestyle. Their plans offer coverage for consultations, treatments, and hospital stays, as well as wellness programs and rewards for engaging in healthy activities. Vitality aims to incentivize policyholders to maintain good health by providing benefits such as discounted gym memberships, fitness trackers, and cashback for participating in wellness activities. Their approach encourages students to prioritize their well-being while also providing comprehensive health insurance coverage. Vitality has also partnered with Amazon to offer their members access to Amazon Halo, a health and wellness membership that includes a wearable device that tracks activity, sleep, body composition, and tone of voice.
5. Allianz Care
Allianz Care specializes in international health insurance, catering specifically to the needs of students studying abroad. Their plans provide coverage for a wide range of medical expenses, including hospitalization, emergency treatments, and specialist consultations. Allianz Care also offers options for dental and optical care, as well as mental health support. With their global network of healthcare providers, students can access medical services both in the UK and when traveling to other countries. Allianz Care has also launched a new app that allows its members to access their policy details, submit claims, find healthcare providers, and get 24/7 medical advice from anywhere in the world.
Conclusion
Securing private health insurance coverage is essential for international students studying in the UK. Providers such as AXA PPP Healthcare, Bupa, Aviva, Vitality, and Allianz Care offer comprehensive health insurance plans tailored to the specific needs of international students. It is important to carefully compare the coverage options, premiums, and additional benefits offered by each provider before making a decision. By choosing the right private health insurance provider, international students can enjoy peace of mind knowing they have access to quality healthcare services throughout their studies in the United Kingdom.