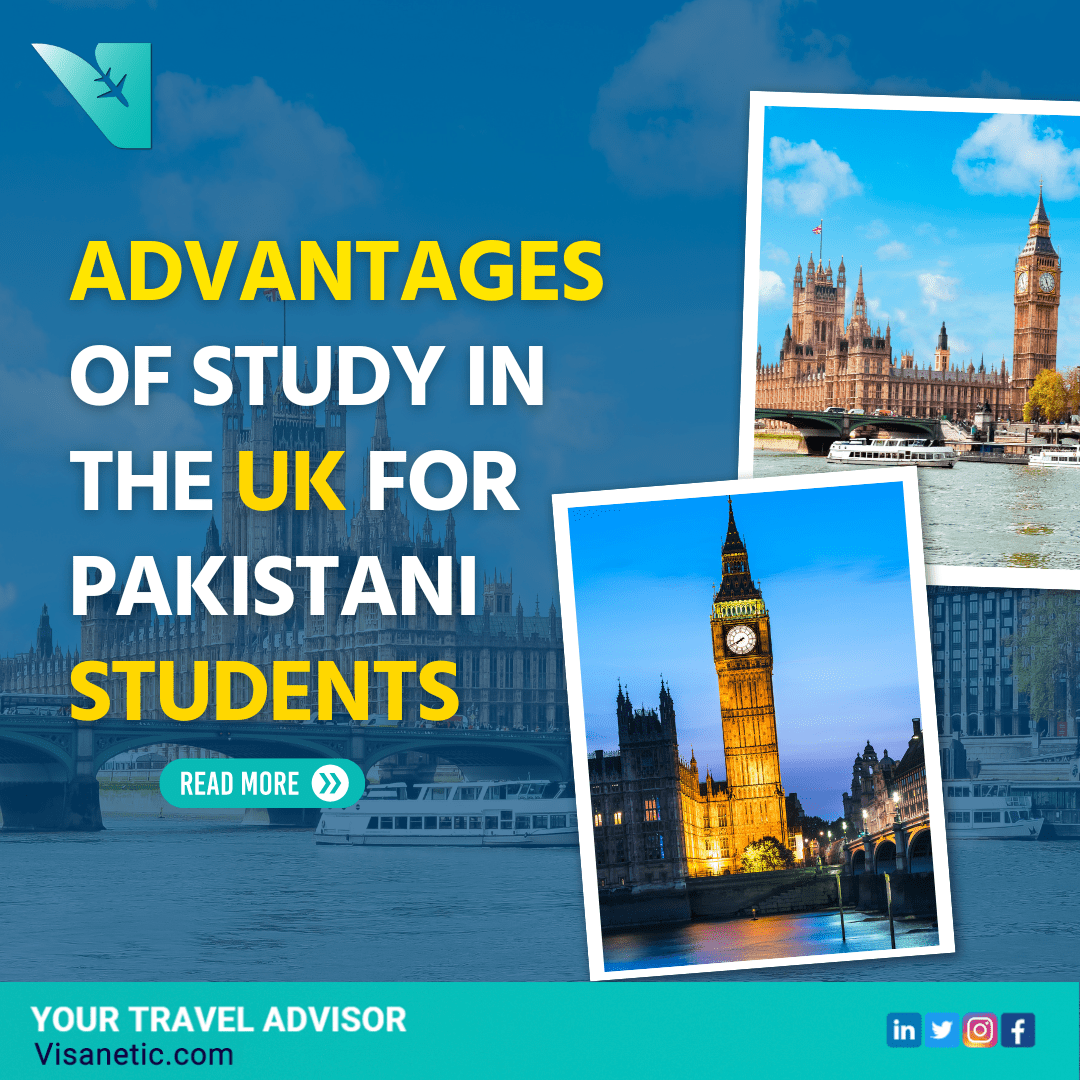 Advantages of study in the UK for Pakistani students.
There are a significant number of Pakistani students studying in the UK, with the UK being one of the top destinations for Pakistani students studying abroad. According to the UK Council for International Student Affairs (UKCISA), in the academic year 2019/2020, there were approximately 18,510 Pakistani students enrolled in UK universities, which made up around 3% of the total international student population.
Pakistani students in the UK come from a diverse range of academic disciplines, including engineering, business, law, medicine, and social sciences. Many Pakistani students choose to study in the UK because of the high-quality education system, the international recognition of UK qualifications, and the opportunities for career advancement.
Studying in the UK can be a challenging and rewarding experience for Pakistani students. It can provide opportunities to learn new skills, meet new people, and gain a deeper understanding of different cultures. Pakistani students in the UK can also benefit from the many support services available to international students, such as English language classes, academic support, and cultural events.
Studying in the UK can offer many advantages for Pakistani students. Here are some of the key benefits:
High-quality education: The UK has a world-renowned education system, with many highly-ranked universities that offer a wide range of programs and courses.
International recognition: A degree from a UK university is highly respected and recognized around the world, which can be beneficial for Pakistani students looking to work in a global context.
English language proficiency: Studying in the UK can help Pakistani students improve their English language skills, which can be a valuable asset for their future careers.
Cultural diversity: The UK is a diverse and multicultural country, which can offer Pakistani students the opportunity to interact with people from different backgrounds and cultures.
Work opportunities: Pakistani students are allowed to work part-time while studying in the UK, which can help them gain work experience and support themselves financially.
Scholarship opportunities: Many universities in the UK offer scholarships specifically for international students, including Pakistani students. These scholarships can help cover the cost of tuition and living expenses.
Location: The UK is well-connected to other countries in Europe and beyond, making it easy for Pakistani students to travel and explore other parts of the world.
Overall, studying in the UK can be a great opportunity for Pakistani students to gain a high-quality education, improve their language skills, and experience a diverse and vibrant culture. It can also offer many practical benefits, including work opportunities, scholarship options, and international recognition.